What We Do
Formula Consultants Incorporated is a Solution Provider. Whether you require one of our highly-acclaimed established Products, or have a need for custom Services, we have the resources and assets necessary to translate a problem into a cost-effective and reliable solution, as many satisfied clients can attest.
How Do We Make This Happen?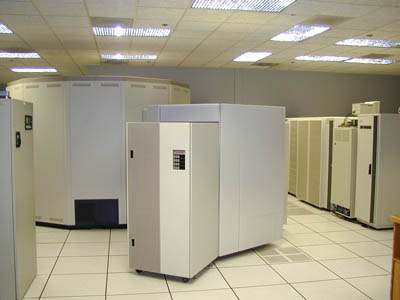 FCI's development efforts begin with the definition of the problem. We start by interviewing our clients until a clear, detailed, and precise definition of the problem is formulated. Clients know best what their problems are, so we listen.
With the problem defined, FCI then develops a Statement of Requirements (SOR) in consultation with the client. The SOR is a document that clearly specifies all requirements that must be met by the proposed solution.
After the client has approved all aspects of the SOR and complete agreement has been reached, FCI develops High-level Design and Detailed Design Specifications documents that describe in great detail the work that must be done in order to satisfy the project requirements.
FCI's project management team then develops a comprehensive plan, enabling delivery of the product on time and within budget. The FCI management team also keeps everyone informed of the project's status at all phases of the development cycle.
FCI Team Approach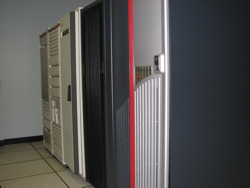 Formula Consultants can provide a team of highly-skilled professionals, qualified in all aspects of the software development life cycle. From initial design and project management to coding, testing, documentation, and training, FCI has the qualifications to meet your needs.
Management - Management team members keep the project on course, on time, and within budget. The activities of all team members are coordinated, assuring a unified effort and adherence to the project plan.
Development - Development team members develop the solution. Members often have different skill sets, as determined by the requirements of the project.
Testing - Test team members are charged with uncovering bugs and other problems, as well as assuring that the solution satisfies the project requirements. Our testing teams are set up independent of the development staff.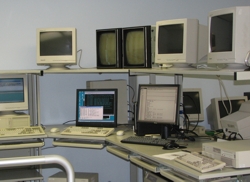 Documentation - This is an often overlooked aspect of software development. FCI employs highly-skilled professionals with experience in all types of documentation, from conventional paper hardcopy, to on-line help systems.
Delivery/Training - FCI also provides installation support for the end-product, as well as instruction and training, as required by the client.
Support - Often clients want FCI to remain an integral part of their corporate team. FCI has experience in providing all levels and types of support needed by a diverse range of clients.
Learn more about FCI's Products.
Learn more about FCI's Services.
---
Home | Top of Page

© Copyright 200

6 Formula Consultants Inc. All rights reserved.